As a
German Shepherd breeder
it is important to breed German Shepherds that have the very best genetics to offer.
A German Shepherd breeder should be a responsible, ethical breeder who is only willing to thoughtfully breed with
educated decisions to healthy sound German Shepherds of the highest quality, link. It is also important that your German
Shepherd breeder be active and educated with the breed and continue there education of the breed and there
breeding program. See the
German Shepherd News
page for our latest accomplishments.

We are proud to announce our Indo as being the
2006 Vice Sieger for USA
:


















Indo has done it all, he has everything to offer that is positive to the breed. Indo has one of the very best hip scores to
date and also has no health or temperament issues. Indo has produced offspring who have like himself gone on to
compete at the World level and placed at the very top. Check out our other
German Shepherd males
and our
German
Shepherd

females
, they are all of the highest quality with proven bloodlines so that we as German Shepherd breeders can produce the very
best quality German Shepherd puppies available to you for whatever venue you choose.


What to ask your German Shepherd Breeder? Ask about the temperament first, and then ask your

German

shepherd breeder

about the health and hips of the German Shepherds they breed.



What to look for in a German Shepherd? There is a standard to the breed and it is there for important

reasons.

The most

important aspect of a German Shepherd should be temperament, then health and

hips, with

structure, and color to follow. If


the first thing a German Shepherd breeder boast about is the

size or color of the

dogs they breed, "run away". A BIG GSD


should not be the reason to buy.



What to expect from your German Shepherd breeder? Service after purchase. Your German Shepherd

breeder

should be

happy to help you with your new puppy. As a quality German Shepherd breeder I am

willing to help

you with

your puppy's
needs after purchase.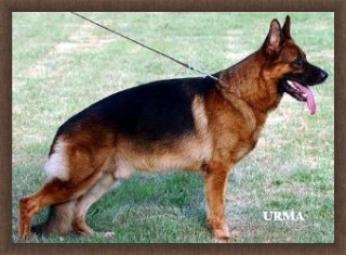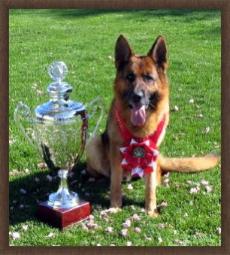 German Shepherd Breeders

Welcome to Kennel Gold-Berg

VA
Vegas du Haut
Mansard son,

Bastian!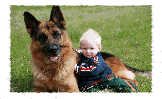 Gold-Berg
, quality German Shepherd Breeders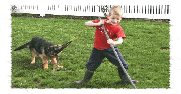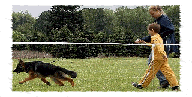 Gold-Berg


Be sure to refresh your browser for the updates!!!!!!